Strengthen Your Dental Health
At Main Station Dental, we offer state-of-the art dental products that help support your journey to optimal dental health. From regular office visits to at-home care, we encourage you to keep healthy with easy-to-use and effective dental tools.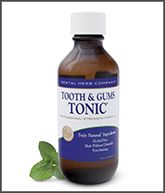 Natural Gum and Tooth Tonic
Available at Main Station Dental, Gum and Tooth Tonic is an essential oil-based product, alcohol and chemical-free. We recommend that every patient add the Natural Gum and Tooth Tonic rinse to his or her daily routine. This potent rinse may even be added to a WaterPik reservoir for optimum bacteria control.
---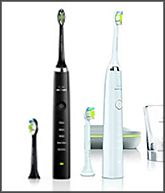 Philips Sonicare
Our hygiene team highly recommends the Sonicare toothbrush. We carry the Diamond Clean in multiple colors and standard Series 3. Investing in a professional grade Sonicare can greatly improve the health of your gum tissue. Replacement heads are available.
---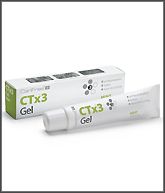 CariFree Gel
CariFree CTx3 Gel is a fluoride-free, non-abrasive, refreshing tooth gel that combines xylitol with CariFree's patent-pending pH+ technology. It freshens
breath, moistens mouth, and provides long-term maintenance and prevention.
---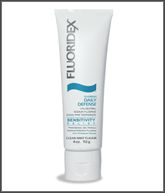 Philips Sonicare Fluoridex Sensitivity Relief toothpaste
Fluoridex Sensitivity Relief toothpaste combines maximum-strength fluoride to enhance remineralization with 5% potassium nitrate for sensitivity relief. This paste is Sodium Laurel Sulfate free.
---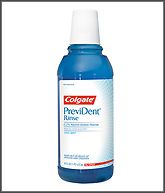 Colgate® PreviDent® Dental Rinse
Prevident Rinse is a neutral 0.2% sodium fluoride solution that protects the teeth against dental caries. This is an ideal rinse for people that suffer from dry mouth, or dental decay. It has a new cool mint flavor, brilliant blue color, and convenient 16 fl. oz. bottle.
---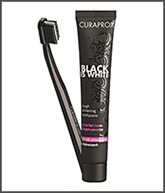 Curaprox™ Charcoal Activated Whitening Toothpaste
Refreshingly lemony! "Black Is White" whitening toothpaste removes discoloration using activated carbon without abrading or bleaching. Contain fluoride. Enzymatic system. 15'000 ppm hydroxyapatite. Physical blue filter; cooling sensation while brushing. "No SLS". "No triclosan". "No bleaching agents". Made in Switzerland.
---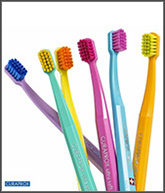 Curaprox™ Ultra Soft Toothbrush
When it comes to protection against cavities and periodontitis, the most important aspect of the CS 5460 has to be its bristles. They're unbelievably fine, just 0.1 millimeters across, and rounded at the ends. What's more, they're not made from nylon, but Curen®, which makes them especially effective. They're so fine that we couldn't call them bristles; they're filaments. And we didn't just use a thousand like standard toothbrushes: there are an impressive 5460 filaments, densely packed together. This creates a cleaning surface like no other, all on an ultra-compact, easily angled head: so you can reach every bit of your mouth. Plaque's worst enemy is a big softie: the CS 5460.
---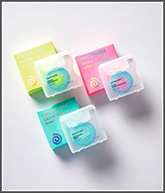 COCO Floss™ Coconut Oil Infused Floss
500+ polyester filaments gently scrub plaque away, Vegan wax enables Cocofloss to coast elegantly between tight contacts, Coconut oil soothes your gums, Subtle, bright fruit notes make flossing a delight. Cruelty-free, vegan, gluten free, paraben free.